In the movie Interstellar, it was correctly shown how time dilation caused life on earth to flow much faster(decades) than compared to cooper who had only passed a few years by. I love that they were accurate about the physics of relativity in the movie because it makes it more interesting to watch. But there is one concept from the movie that I am wondering about. When Cooper went into the black hole and came back out, it seems that not too much time had passed compared to before. I also wonder, shouldn't Cooper had come out to find the whole universe passed by, or at least his daughter Murphy and even Dr. Brand dead? I guess no one knows if time stops completely once you pass the event horizon. I do find this subject so interesting. Just thinking about how time and space are one blows my mind.
Also in the movie, Cooper should have been dead by the time he reached the accretion disk because it would've been incredibly hot. Once he was just close enough, he along with his spaceship should've gotten ripped apart, or spaghettified. Spaghettification happens when gravity pulls harder on the side closest to the black hole than on the further side. If you were falling in a black hole feet first, gravity at your feet would be much stronger than the gravity at your head, so you would get pulled and stretched apart molecule by molecule.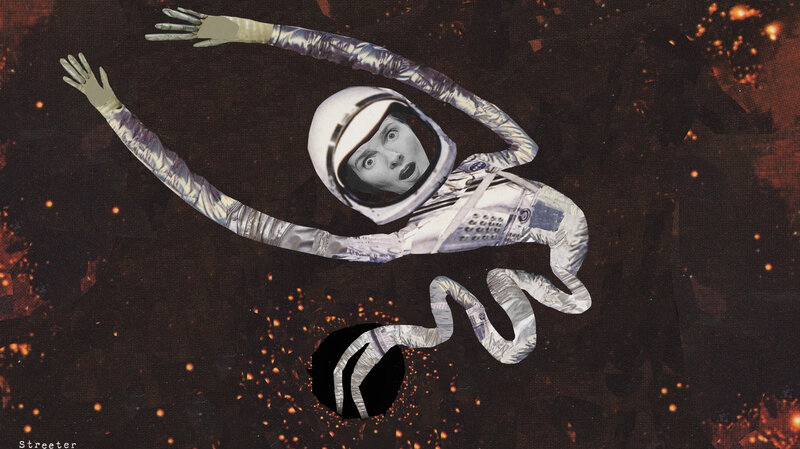 Overall I think this is a really great movie and I very much enjoy watching it over and over. Movies like this are cool because it, at least for me, really sparks my curiosity. I just think about why some things are.